Date
Sunday, September 23 – Thursday, September 27, 2018
Venue
Keio Plaza Hotel Tokyo
2-2-1 Nishi-Shinjuku, Shinjuku-Ku, Tokyo 160-8330 Japan
Tel: +81 3 3344 0111
Fax: +81 3 3345 8269
http://www.keioplaza.com/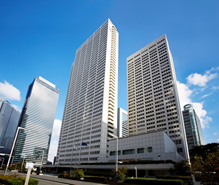 President
Hitoshi Takahashi, M.D.
Executive Vice President, Niigata University
Congress Theme
A Gateway to Modern Neuroscience
Language
The official language of the Congress is English.
Passports and Visas
A valid passport is required in order to enter Japan and must be valid for the duration of the stay.
Prior to booking flights, registrants are strongly advised to confirm with their travel agent whether they require a visa to travel to Japan.
Please note that we will prepare necessary documents only to those who have already completed registration with required payment. We strongly urge you to complete the registration as early as possible so that you will have enough time for applying for a visa.
If you require a visa for entering Japan, please go to the website of the Ministry of Foreign Affairs of Japan (MOFA): http://www.mofa.go.jp/j_info/visit/visa/index.html to find out Visa Application Documents you need from the following:
Letter of Guarantee
Letter of Reason for Invitation
List of Applicants
Schedule of Your Stay
Please download the necessary documents from the above website, fill out your part of them, and submit to the ICN2018 secretariat by email <icn2018@convex.co.jp>. If you need a Letter of Guarantee, please send us a scanned copy of your valid ID issued by your affiliation. Also notify us of your Abstract ID and Registration ID.
We will complete our part, seal, and return them to you along with a letter of invitation.
The deadline for your submitting the documents to the ICN2018 secretariat will be sometime in July or August, 2018. The exact date will be announced later.
Attire
Casual and Informal.
Climate
The weather in Tokyo in the end-of-September is still hot but less humid with temperature between 18C (64F) and 30C (86 F).
However, the Congress site is well air-conditioned.